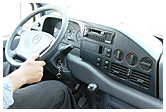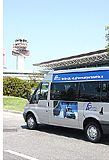 The door to door service between the Airport and the Rome hotels. The fleet of vehicles is primarily made up of vans with seating for up to 8 - 19 or any number of passengers, plus seating for the driver. They are equipped with air-conditioning and an internal communication system to offer fast and flexible service. Ample space in the back provides comfortable transport of luggage inside the vehicle, never on racks mounted on top of the vehicle. Airport Shuttle is a rental service offering chauffeur-driven automobiles with drivers specialized in the door-to-door transport of passengers between the airports to the hotels of Rome. The easiest and most economical way to move door-to-door from the airport to the center of Rome. Enjoy a personalized welcome.
Having passed trough customs and the baggage reclaim area, passengers will be welcomed by our drivers. Subsequent to submitting all your details you will receive a confirmation within 24 hours.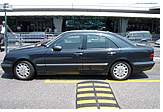 Altri Servizi
Airport Shuttle offre servizi navetta da Roma per Civitavecchia e viceversa a tariffe assolutamente imbattibili. Sono inoltre disponibili eleganti Mercedes Serie "S" super accessoriate per servizi limousine dedicati ad occasioni di alta rappresentanza. Il rispetto della privacy, garantito dalla nostra riservatezza e discrezione, è un "must" a cui il cliente può sempre affidarsi.


Other Services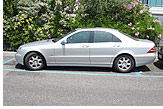 Airport Shuttle offers shuttle services from Rome to Civitavecchia and vice versa at absolutely unbeatable prices. In addition, to ride in style, elegant Mercedes Series "S" equipped with the finest accessories are available for special occasions. Privacy and discretion with professionally qualified personnel is always guaranteed.